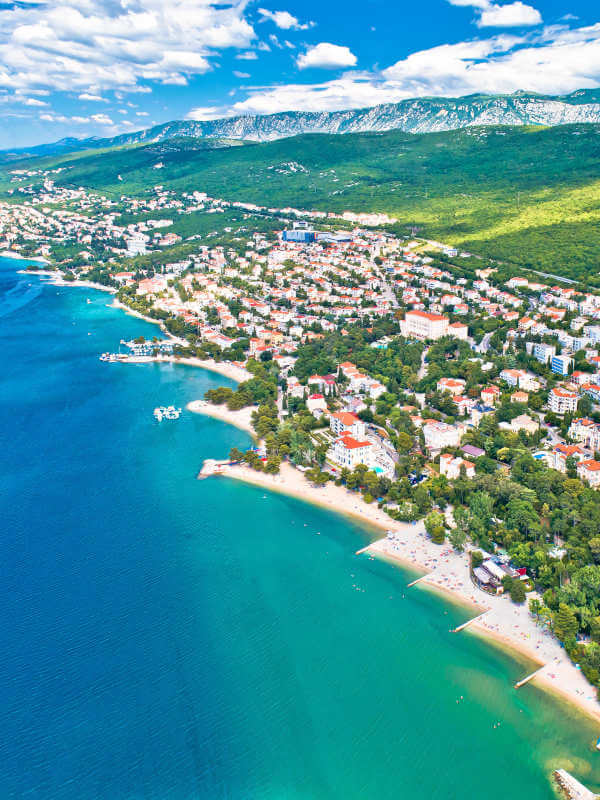 Crikvenica is a town located in Primorje-Gorski Kotar on the Croatian Riviera. It is located 35 km south of Rijeka. It is the most famous and largest seaside resort in the region. The Drubracine River flows into the sea near the town.
Crikvenica, a Croatian tourist destination
Crikvenica has a long tourism tradition. Vacationers started to show interest in this place as early as 1890, with the opening of the first hotel in 1891. The local sea is clear blue and there are beautiful pebble beaches, with sand in some places. The town's economy is now based on agriculture, gardening, livestock, fishing and tourism. Tourist activities include a wide range of sports, leisure and entertainment activities (tennis courts, ball games, water sports, rowing, sailing, windsurfing, cycling, but also hunting). Crikvenica's surroundings are perfect for such activities all year round.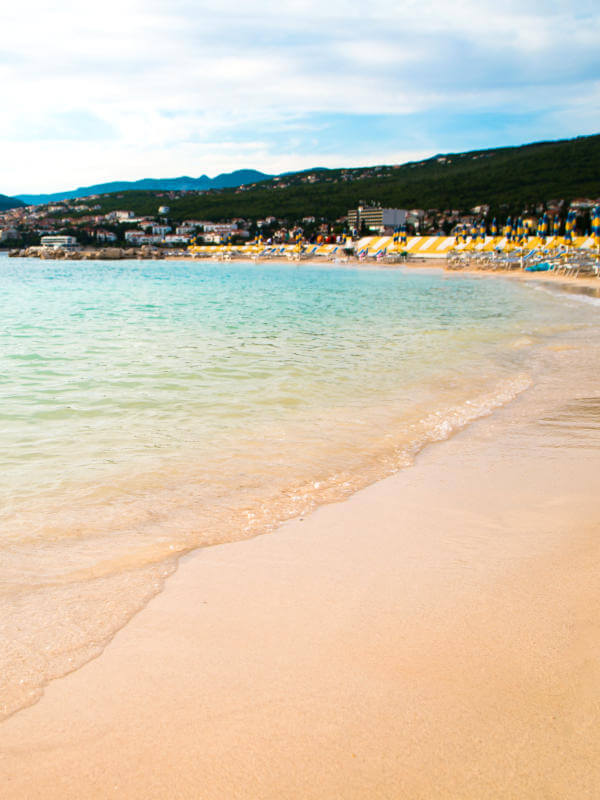 Crikvenica is an ideal destination for families with its aquarium containing typical Adriatic fauna and flora. The beaches also have excellent facilities for children.
Crikvenica is also a popular spa resort. Crikvenica's mud beaches are good for both medical treatments and body care. The spa is famous for curing respiratory organs and rheumatism.
Tourist destinations near Crikvenica
Bribir
Bribir is located in the Vinodol Valley, 6 km from the sea. This historical town is a popular destination for history, art and old stone lovers. The only things that remain of the old fortress are a rectangular tower from the 13th century, massive fortification walls, baroque churches and Renaissance buildings. Beside its rich cultural heritage, there are also excellent hunting grounds in the area. When it comes to gastronomy, the local restaurants offer traditional dishes.
Bribir is also a popular destination for hikers and mountaineers. They come to enjoy the area by walking the marked trails between Bribir, Lukovo, Droit and Zagradski. This destination is highly recommended for those who love peace and nature. While discovering Bribir, you will realize that being close to the sea is not necessary for a pleasant stay or for a successful vacation in Croatia.
Dramalj
This town is located on the Adriatic coast, 3 km north of Crikvenica, and has beautiful sandy beaches, perfectly suited for young children and families. Dramalj offers a wide range of leisure activities such as walking along the coast, jogging and cycling.
The Kacjak peninsula is highly popular with tourists. There are a number of high quality hotels. Apartments and rooms for rent are a good alternative to campsites in the area. Once you choose your accommodation, all you have to do is enjoy the beaches swim and relax. Dramalj's sports fields and recreational facilities make for a fun-filled vacation.
We also recommend visiting Novi Vinodolski and Selce near Dramalj and Crikvenica. You can go on an adventure in the Paklenica Park and the Plitvice Lakes in the Gorski Kotar region. You can also take a boat trip on the Adriatic Sea to the Biserujka Silo cave on the island of Krk.
Kavrani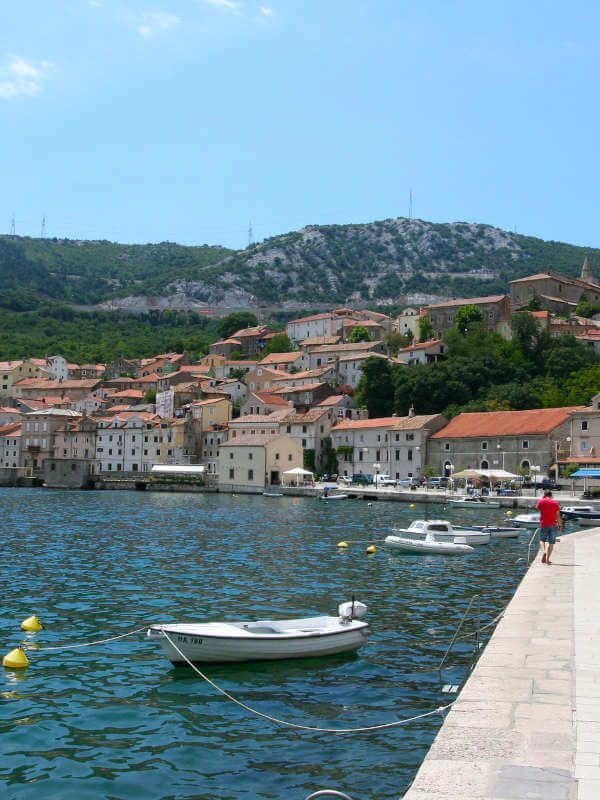 Kavrani is a port town located 20 km south of Rijeka on the way to Zadar. Kavrani can be found in the heart of Vinodolski, at the entrance to the Bakar Bay. The town is built on a gentle slope and enjoys a mild climate. Although it is relatively new, its port and shipyards are known throughout the country. Its luxury villas, often with private beaches, have made it a famous tourist destination since the 19th century. Unfortunately, if you look north across the bay, you will see the industrial facilities of Rijeka
Jadranovo
Jadranovo is a seaside resort on the Adriatic coast between Kraljevica and Crikvenica, facing the island of Krk. Jadranovo's pine forest and many small beaches make it an attractive tourist destination. A tourist complex and vacation homes are located on Havisce's shore, overlooking the sea.
Selce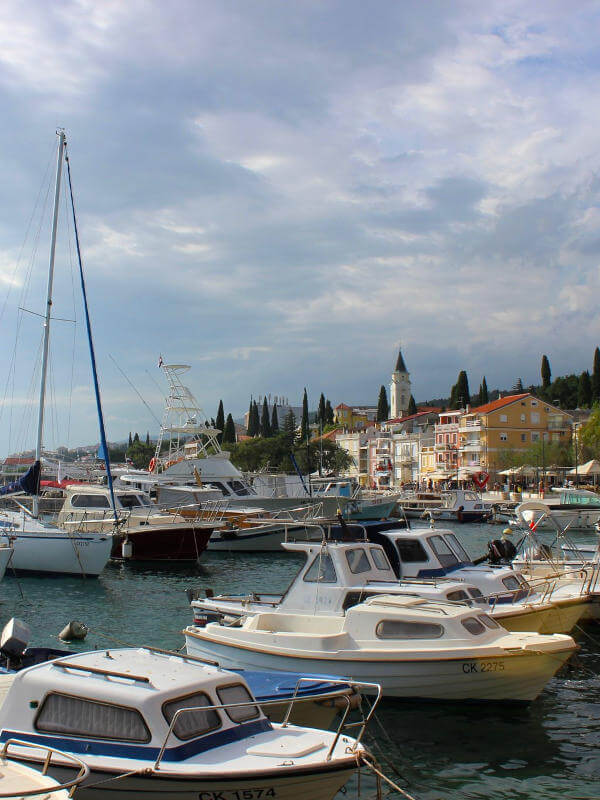 The port town of Selce in Vinodolski is located 3 km south of Crikvenica. It has a rocky coastline with some sandy and pebble beaches. The people of Selce are attached to agriculture, wine, olive growing, livestock, fishing and tourism. Tourism started to develop in 1894, when the first bathing area was opened in Selce.
For leisure and entertainment, the promenade that connects the town to Crikvenica is worth a visit and is very suitable for a bike ride or jogging. Selce remains an attractive destination for an active family vacation.