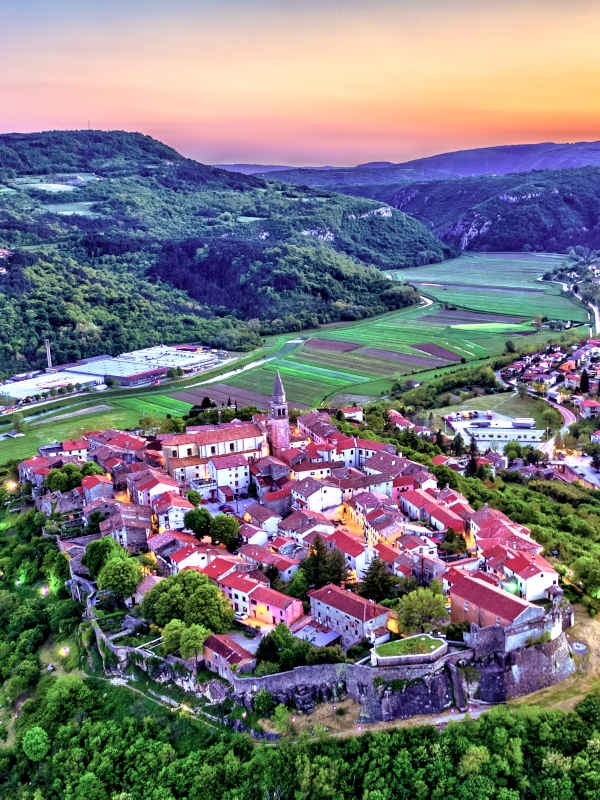 Buzet is located in the very heart of the northern part of Istria. The town covers an area of 160km2 and has a population of about 1700 people. Located not far from Buje and Motovun, this village and surroundings are naturally beautiful. You will not be disappointed by your visit to Buzet, with its small valleys, vast canyons and hills partly covered by forests.
Buzet's old town is located on a 150 meter high hill. It overlooks the Mirna River and a fertile valley, while the new town called Fontana, lies at the foot of the hill.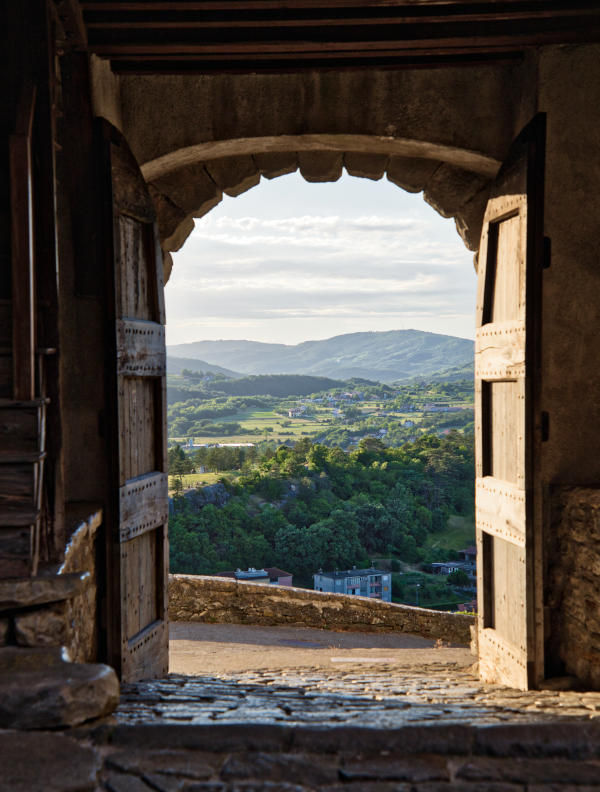 The ruins of the Pietrapelosa castle overlook the Bracana valley, not far from Buzet. The castle was conquered by the Italians, as was the rest of the region, and is located only a few kilometers from the village.
Buzet, a truffle village
Buzet is also known as the "truffle town". In fact, Buzet is located in the heart of a region where this coveted mushroom thrives.
Whether black or white, truffles are the area's main attraction and gourmets are well aware of this. Buzet kicks off the truffle season on the second weekend of September with an annual truffle feast.
How to get to Buzet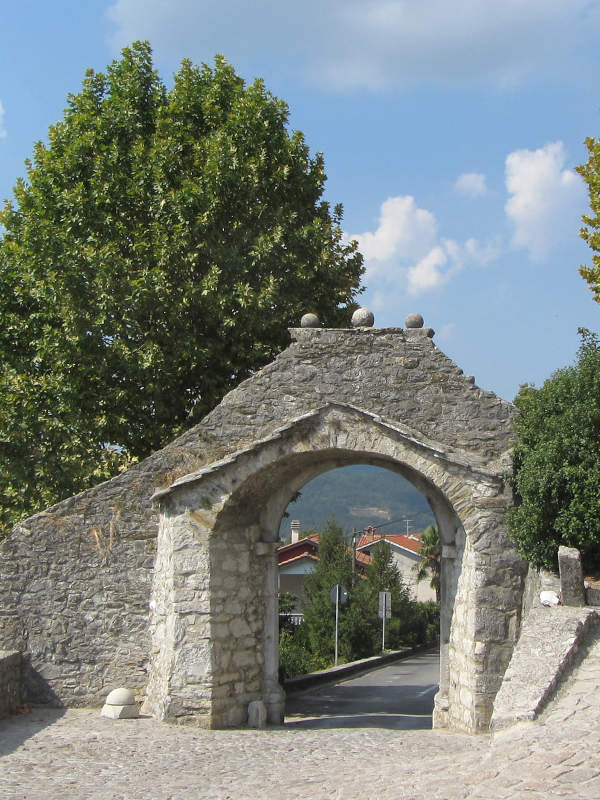 If you arrive in Istria by bus or car from the west (from Slovenia), you will pass through one of the following three border crossings: Plovanija – Kastel – Dragonja or Pozane – Soerga (this border crossing is recommended during the high season, as traffic is much easier than elsewhere). Buzet is located about 50 km from cities such as Rijeka, Trieste in Italy, Koper in Slovenia, and 90 km from Pula.
There is a train station about 4 km north of Buzet with trains to Pula and Slovenia.
The nearest international airports are Pula (90 km) and Rijeka (island of Krk), as well as Zagreb (Pleso), Ronchi dei Legionari near Trieste (Italy) and Ljubljana (Brnik).