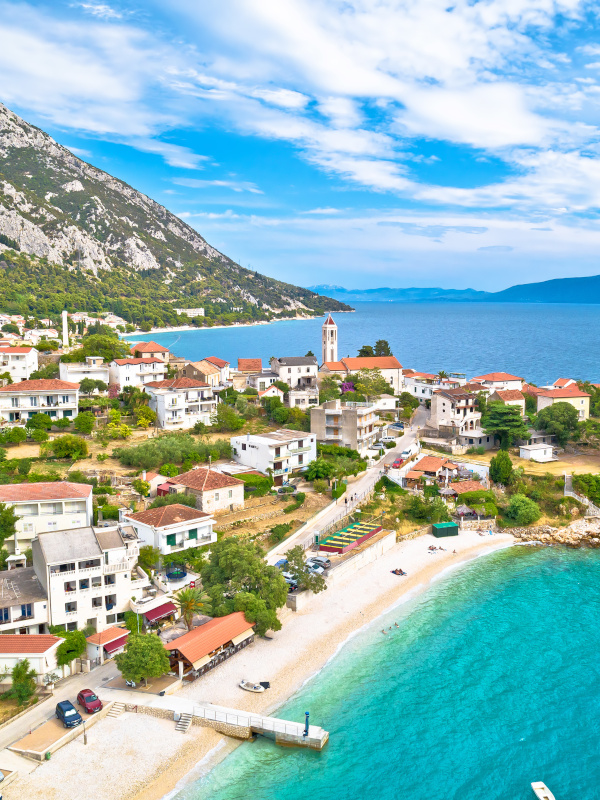 Gradac is a small village located on the Makarska riviera only 40 km from the Biokovo nature park, halfway between Split and Dubrovnik. The village faces the sea and has a 7 km long beach with more than 1600 beds.
Gradac stretches along the shoreline and the mountains rise up behind the village. The village is turned towards the sea with its marina, the riva and its palm trees and beaches covered with fine pebbles. The setting is very attractive for those who want a holiday that combines sea and mountains.
Gradac has a thousand year old history, including ancient Roman treasures discovered during archaeological excavations. A Roman necropolis was discovered near the Laguna Hotel. The village of Gradac only dates back to the 17th century, but it is still very pleasant to discover. Cultural excursions include the local churches and the stone fort of Čista.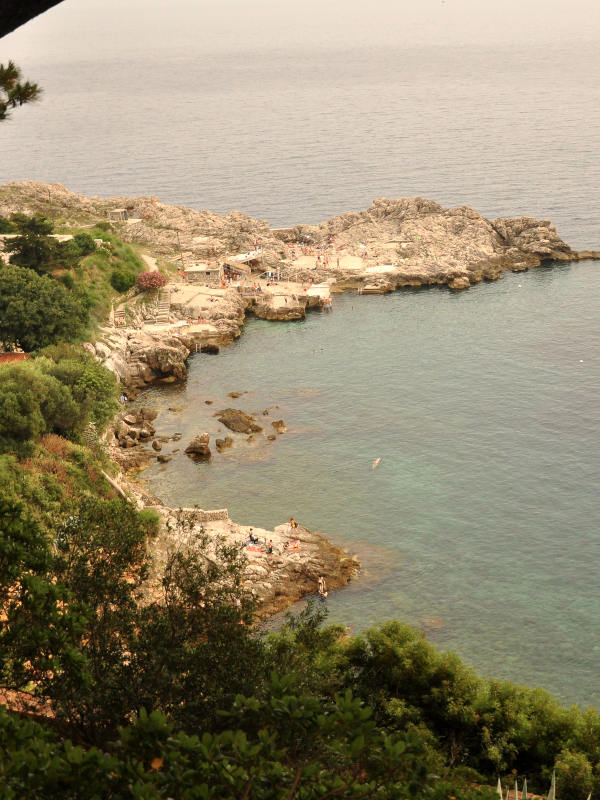 In its more recent history, Gradac distinguished itself during World War II by its communist resistance. A statue sculpted by the famous Augustincic was erected in honor of the partisans. Sadly, the statue has been vandalized.
Gradac has an affordable traditional gastronomic offer. There are plenty of facilities to enjoy an active vacation, such as tennis courts, water sports and diving centers. Gradac is also a perfect destination for cycling enthusiasts, with routes along the coast and in the mountains. You can also add a nice walk along the beach to your program. Gornja Vala is the most famous and longest walk of the entire Riviera. The town is also an ideal starting point for a cruise to the islands of Korcula, Hvar, Peljesac, Dubrovnik, etc.
Gradac has become a popular destination on the Adriatic coast in the last few years because of its proximity to many of Croatia's tourist towns and islands.