Duga Resa is a town in central Croatia near Karlovac. The town is located halfway across the roads going from Zagreb to Rijeka and Senj. Duga Resa is located in a beautiful natural area. The town is surrounded by the Vinica mountain (321m), which runs for more than 60 kilometers along the forested gorge of the Mrežnica river.
The area's main attraction is its relaxing natural environment. Duga Resa is a small, quiet and picturesque town where you can also enjoy a lot of different sports and activities related to the environment. The climate is marked by extreme weather (very hot in summer and very cold in winter), making Duga Resa a great place to visit in the off-season. In the middle of the summer, white water activities are a great way to cool off.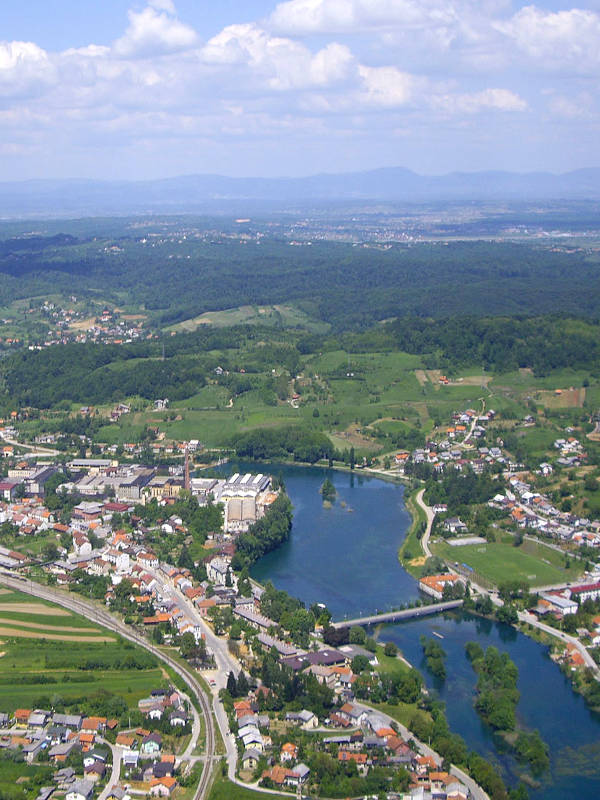 Duga Resa's History
There are records of the town as early as the end of the 14th century. The name of the town comes either from the traditional costume, the "resa", worn by the villagers, or from a local plant that grows both on land and in water. Duga Resa became an industrial city in the 19th century (with the arrival of the train and the development of the cotton industry…). Today, Duga Resa is focused on tourist activities and outdoor recreation.
What can you do in Duga Resa?
The Vinica mountain and its small paths allow visitors to enjoy pleasant walks and hikes on foot or by bicycle. There are different routes to explore the surroundings along the river, through the meadows or up high. Nature's vibrant colors, the Mrežnica River's clear waters and azure blue color with temperatures reaching 20°C are highly popular on sunny days. The travertine barriers, rapids and waterfalls attract swimmers, fishermen and river sports enthusiasts (especially canoeists).
Around Duga Resa, there are many vineyards and they are constantly growing, with the intention of further expanding the region's wine production. The vineyards are a great place to go for a walk to discover the Croatian wine world. Food is also very popular in the region, with several famous chefs. The local dishes are served in a warm and welcoming atmosphere.
The churches of St. Peter (Sveti Petar) and St. Anthony, dating from the 14th century, are the most remarkable historical buildings in the area.