Bjelovar is a city located in central Croatia and a regional authority (center of the region Bjelovar-Bilogora). The city is located about 50 kilometers from Zagreb, an hour's drive to the east from the capital. The town was given the title of the prettiest town in Croatia by Empress Maria Theresa of Austria. People have been living here since prehistoric times (5000 BC) and there are many traces of Neolithic settlements (Starcevo regional variant).
Bjelovar is located 135 meters above sea level at the crossroads of trading routes. It slowly grew from a small village to a city, taking advantage of trade and its relationship with bordering countries. During the Renaissance, the city served as a fortress against Ottoman invasions. Later, the city became Austrian and later became the home of the Croatian-Slovenian kingdom.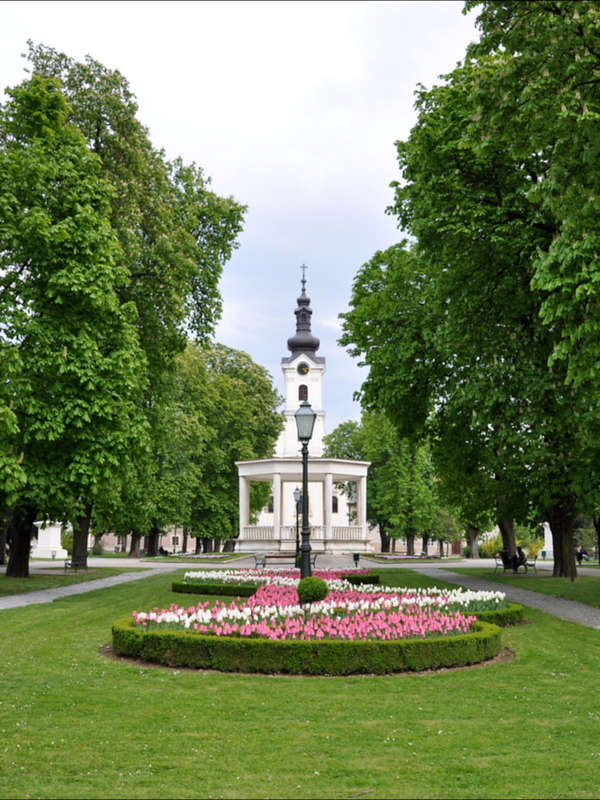 Bjelovar is a city of culture. The town has 3 memorials commemorating the country's troubled past (Croatian War of Independence, World War II), and is also home to the BOK theater, which is famous for its plays. On the sports side, Bjelovar is known for its devotion to handball. Their local champions dominated the sport at the European level in the 1970s.
When it comes to tourism, Bjelovar offers a wide range of nature-related activities. You should try the local cheese and typical dishes! The Tourist Office offers unexpected and fun activities that allow you to discover the area in a carriage and traditional costume.
The market on the Kvaternika Trg Eugenia square is worth a visit if you're an early riser. There, you can find local producers and experience local life and flavors far from the overrated tourist attractions. You can also enjoy a walk in the forest, hunting or horseback riding.